Energy Efficiency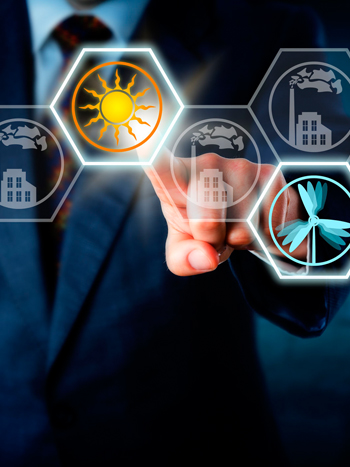 We have an energy management system based on software that allows us to analyze the data collected by our infrastructure supervision and monitoring system. With the results obtained, solutions that offer improvements to reduce energy consumption will be sought. The implementation of policies and goals of continuous improvement of energy efficiency that achieve energy savings of up to 20% in short periods of time is one of the measures that can be adopted according to the results obtained by the software. Depending on the energy consumption, some measures or others will be taken. This energy management system is designed to collect data from different renewable energy systems, such as self-consumption facilities, telecommunications stations or in fields that use solar pumping. With this energy management system you can analyze, among other parameters:
• Energy consumption
• The energy generated by the solar panels
• The energy consumed from the electrical network
• The hours of operation of the generator sets if there are
• The state of the batteries
• the amount of water used in a solar pump system.
The software can be adapted according to the client's requirements. Lighting systems Lighting systems are those designed to reduce power consumption. Through different lighting studies you can observe the hot spots of light and you can implement a series of improvements to locate the existing light sources and thus illuminate the installations efficiently. Another measure that can be implemented to reduce power consumption is the replacement of halogens by LED lights in offices, factories, lighting, etc. We want to offer measures that reduce consumption by implementing energy efficiency technologies. Individual analyzes are carried out and the best measures are studied.