Frequently Asked Questions

¿What brand is the solar panel?
We offer a wide variety of solar panel manufacturers, but our main focus is quality, warranty and energy production. The available brands are: Peimar, Solartech universal, Mission Solar, Canadian solar, Solarworld, Qcell
What is the guarantee?
We offer the maximum guarantee in the solar panel market.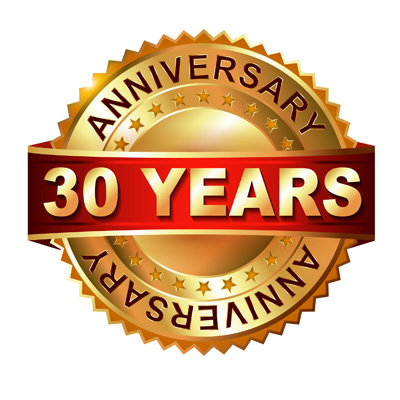 ¿What is the installation time frame?
The installation and permit process takes about 12 weeks. The results may vary according to the electricity distributors and cities where the facilities would be made.
¿How much will I save after the panel installation?
Our engenieers will analize your energy consumption against the energy productions of our systems. Results could reach even a 100% of your energetic needs. It means that in the best case scenario you will have a 100% energy savings.
¿How many years will I pay the financing for my solar panel?
If you decide not to buy your photovoltaic solar energy system in cash, we have solar financing options with a $ 0 initial solar loan or a solar lease / PPA can help you use solar energy and save money on your electrical bill.
We have different options for our clients, such as:
* Cash
* Solar loan
* Rental: Lease agreements or PPA.
Our sales representatives will recommend them when it is the best option for them, according to their current credit situation and some variables such as: Monthly energy savings after the installation of the systems, etc.
Finally, we have partnered with the best financial institutions in the solar energy industry to solve their needs, no matter what it is: Clients with good credit / Bad Credit. We have all the solutions designed just for you.
Remember, if you obtain our systems, you will get a Tax Credit of up to 40% of the investment in solar energy.
¿Does the solar panel need maintenance?
Solar panels provide manufacturer's warranty for 20 years and 30 years of linear production.
In general, our customers do not need solar panel maintenance, but our engineers will evaluate your installation and decide if necessary.
¿What is the advantage of the solar energy panel than the traditional energy?
- Savings of your current energy consumption
- Energy independence
- Help our planet.
-Eliminate CO2 emissions.
-Help the planet get more trees by solar power KW installed
-Quick return on investment.
- And so!
If a hurricane arrives, is my solar panel safe?
We use aluminum solar panel structures that are able to withstand hurricanes.
Municipalities require strong solar installations.
Places that can experience extreme weather events and winds have done a good job of passing rules to ensure that solar systems can survive the worst. Most places in the country require solar installations to withstand winds of at least 160 mph.
The insurance of the majority of the owners covers the solar panels
If your solar panel system is damaged by the storm, it is in good hands. Most insurance policies for homeowners cover solar panels as a structural component of the home or business (although you may want to adjust your limits to take into account the value they represent).
Our solar panel structures work with your home or business with:
Inclined roofs, flat roofs, with ground base
If I produce more energy than my consumption, what will happen to the surplus energy?
Net metering: The net metering allows customers of the electricity distributors to connect approved renewable generation systems, such as solar panels to the grid, buy and sell electricity to electricity distributors. When you generate electricity from your solar array for your home or business, you reduce the amount of energy you buy from the Distributor. It also reduces your monthly electricity bills.

If your system produces more energy than you need, the excess energy is sold back to the Power Utility network. That amount of energy is deducted from your monthly bill or credited to a future bill in the same calendar year.
How much will my monthly payment be after the installation of the solar panel?
We have to do the analysis in each case and design a solution to obtain more energy production for less money. After we have your monthly bill, the production of solar energy and most importantly, your space for solar panels, we can have an estimate for your new monthly payment, but according to the variables could be up to 100% savings, this means 0% monthly payments to your utility company.
¿What is the size of a solar panel and how many will be installed in my house?
To save space on the roof, we use solar panels with 72 or 60 cells with high efficiency and each solar panel has the following dimensions. The 72-cell panels require approximately 2 square meters of space on your roof.
The amount of solar panels depends strictly on the amount of ceiling space or where the client disposes that we can use in the design phase.
The average home in the Unites States needs about 9,000 kilowatt-hours of electricity per year. To make that much energy, the home would need twenty-one 320-watt solar panels, for a total installation size of 6.72 kilowatts. That would be enough to produce just over 9,000 kWh in the first year, with the solar panels under warranty for at least 25 years.

And we will provide you with the BEST PRICE vs QUALITY in the market! That is guarantee! Bring us your best price and we'll get over it!
Sales questions: This email address is being protected from spambots. You need JavaScript enabled to view it.
Technical questions: This email address is being protected from spambots. You need JavaScript enabled to view it.
General Questions: This email address is being protected from spambots. You need JavaScript enabled to view it.
Customer Service PBX: 954-687-8380
Whatsapp: 954-687-8380